APES Boot camp
We are excited to bring the AP Boot Camp experience to Arcadia High School with our AP Environmental Science students! During this week, students invest time developing essential "soft" skills that are essential for success in and out of class. We started the 2014-2015 school year and focused on experiential learning in which students engage in problems, reflect on their performance, and make plans for improvement. It is our hope that students will be more engaged in class throughout the year, more trusting of each other, and more willing to take risks in class.

​Arcadia APES students are the best! They were fully engaged and jumped into this project with great enthusiasm!


2017-2018
Platoon Cheer Vote Results:
1st place (34.6% of the votes): Period 3 Delta Mr. Vo
2nd place (17.9% of the votes): Period 2 Charlie Mr. Vo
3rd place (14.8% of the votes): Period 2 Bravo Mr. Baroni


---
2014-2015
APES Boot Camp Cheer Competition 2014-2015
This video has all 7 class periods in it...
APES BootCamp CHeer Competition 2015-16
Powered by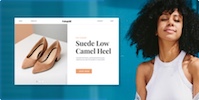 Create your own unique website with customizable templates.