Catalina 2016 Spring Break
After going to the information meeting, if you have a strong interest in attending please fill out this form.
CELP Interest Form
11-12-15 Informational Meeting Agenda
A non-refundable deposit of $200 is due December 11th.
Total due is estimated to be $400, depends on cost of busses and ferry.
(If this is a financial strain, please see Mr. Munoz)
Catalina Environmental Leadership Program
For the past 3 years, APES students have chosen to spend their spring break in Catalina at CELP.
While there, we participate in leadership and team-building activities, learn about sustainability, snorkel, kayak, and hike.
Most importantly, we spend a great deal of time in service learning. Some service projects include invasive species removal (fennel and bridal creeper), trail building, ecological restoration, and organic gardening.

In April of 2015, Mr. Eguez, Mr. Munoz, Mr. Panza, Mrs. Panza, and Mr. Vo led a group of 53 students to Catalina for a memorable week of fun and service.
photos from 2016 Trip
Photos from 2015 Trip
Photos from 2014 Trip
Powered by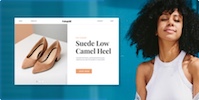 Create your own unique website with customizable templates.