Family Garden Project
Project Information
Examples
Want to learn more about gardening?
​Here are additional opportunities (not for extra credit because there are admission fees):
Arboretum Crescent Farm - Lasagna Mulching -
Saturday, Jan 20, 2018 from 10am-12pm
Using what you have on hand or can source locally is truly sustainable gardening. This workshop will show you how using cardboard and mulch will build fertile productive soil. This is also a proven method for removing your lawn and reducing the weed load as you transition into a water wise landscape. There will be a visual presentation and a hands-on activity where you will actually help us to build our new Crescent Farm. Free (with Arboretum admission)
http://www.arboretum.org/events/crescent-farm-inviting-nature-into-your-garden/2018-01-20
Arboretum - $6 w/student ID www.arboretum.org/visit/hours-and-admission/
​Huntington Gardens Ranch Clinic - Container Gardening -
Saturday,
Jan 27, 2018 from 9–10 a.m.
Learn how to maximize your garden space by using containers to grow vegetables, herbs, fruits, flowers, and ornamental trees. In this one-hour clinic, Master Gardener Yvonne Savio will offer guidelines on selecting the right type and size of container for various plants, with tips on soil mixes, watering, sun exposure, and more. Free; no reservations required. Ahmanson Room, Brody Botanical Center. http://huntington.org/WebAssets/Templates/calendardetail.aspx?id=24931
Huntington Library & Gardens - $24 w/student ID
http://www.huntington.org/hours/
* I haven't been to this presentation, but it might give good information for your home and for our class (Family Garden Project) since you will be growing food in the planter boxes in the APES garden. If you do decide to go, you can spend the rest of the day at the Library/Gardens - there is so much to see!
Powered by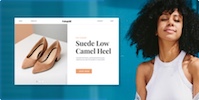 Create your own unique website with customizable templates.